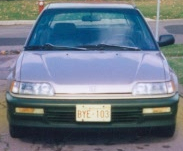 Hello!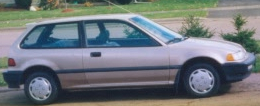 The beginning...added the wheel covers...
(really ugly GOLD wheels!)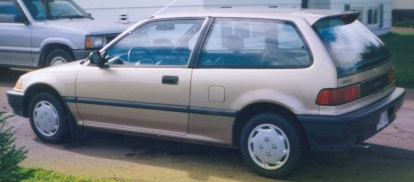 The other side...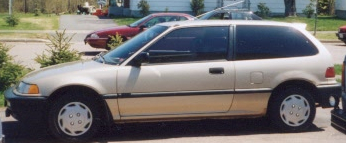 Windows Tinted!...Thanx to my girlfriend...thanx sweetie!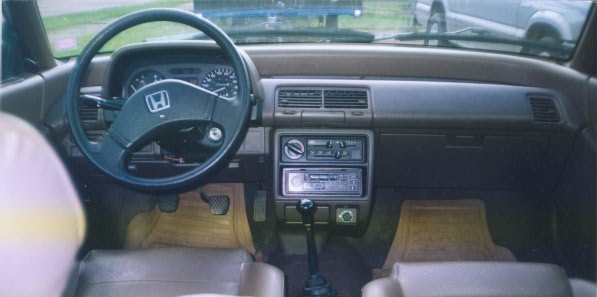 Look's good for almost 14 year's old!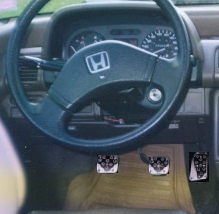 Added the racing pedals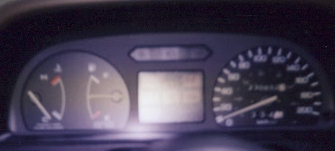 Changing to 'Indiglo'...If I can find them!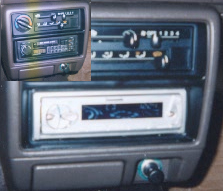 Stock Stereo, New CD Player, Before & After...
(Lighter I installed)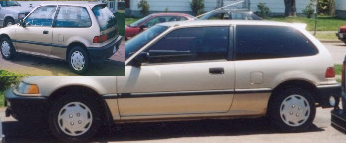 Before & After!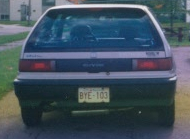 Rear End before tint...like the plate...'BYE'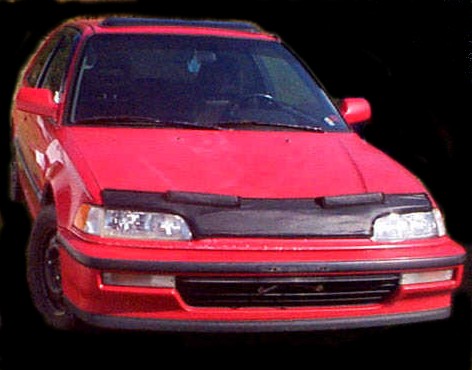 The parts car...Red 1990 Civic Si Hatchback (Acquired Oct. 2003)